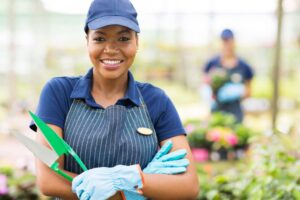 Looking for a career in the horticulture industry? We are currently hiring for multiple positions within our nursery.
American Native Plants is a wholesale nursery that specializes in growing native plants of the mid-Atlantic region. We primarily serve the restoration industry, meaning that our plants contribute to ecological biodiversity, create sustainable wildlife habitat, and restore and replenish clean waterways. We also have a retail branch, Direct Native Plants, that supplies mail-order native plants to retail customers. We are located in Middle River (Baltimore County), MD, and are currently seeking qualified applicants for the following position(s):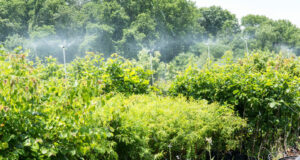 Nursery Field Lead
This is a full-time year-round position, Monday- Friday 7:30am-3:30pm with some weekends needed. Overtime is offered.
Pay range: starts at $18 per hour, commensurate with experience
Responsibilities include:
Customer Orders:

Accurately identify plants to be pulled
Stage and organize orders using best practices.
Review any shortages or sizing issues with sales team and inventory manager.
Apply plant labels and/or customer ID labels as needed.
Partners with other nursery workers as needed.

Customer Pickup/Delivery Loading

Consult sales team and inventory manager for daily pickup and delivery schedule.
Partner with delivery supervisor, Greenwheels Transport, to organize delivery material.
Organize deliveries and pickups using best practices for all customer and delivery vehicles.

Inventory:

Perform inventory spot-checks as needed.
Utilize hand-held inventory management tools to update real-time inventory status while pulling orders.
Update inventory manager with potential spec. issues with upcoming sales orders.

Store Front/Fulfillment Partners

Oversee implementation of the store front concept.
Work with fulfillment barn team to ensure stock material is staged for fulfillment orders without delaying packaging.

Other Duties/Responsibilities

Monitor plant health and irrigation systems; report problems immediately.
Responsible for equipment, tools, and vehicles provided by American Native Plants
Supervision of assisting laborers.
Performing other duties as needed.
Qualifications include:
Knowledge of plant material and/or nursery experience required.
Must be able to work outdoors in all weather.
Requires English language speaking.
Can operate nursery machinery.
Can lift 50lbs.
Contributes to team; facilitates good customer interactions; exhibits professionalism with customers, fellow employees and others with whom there is contact.
Must have reliable transportation to work.
Benefits include:
Health Insurance (after 3 months)
Sick Time (up to 40 hours)
Paid Vacation (after 3 months)
6 Paid Holidays
Retirement Plan Contribution (after 1 year)
**Full vaccination against COVID-19 is required**
Qualified candidates can submit their application and/or resume to careers@americannativeplants.com. Fax or mail (see application) is also accepted, but email is preferred if available.