Meet Our Team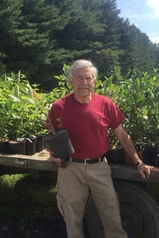 Roy List
Co-Owner / Vice President
As a Registered Professional Forester in Maryland, I spent 17 years with Baltimore County Environmental Protection overseeing forest harvests, and handling enforcement on development projects and along the County's 175 miles of shoreline. I saw increased requirements for restoration and mitigation using native plants. I started the nursery on a small scale as Maryland Natives Nursery in the early 90's. The original site was on the back two acres of our family's home in Kingsville, MD, where we lived from the mid-50's on. As a teenager, I loved hunting and exploring in the fields and woods that surrounded the property. My love and fascination with nature continues to this day. One of my biggest rewards is to see the same passion in all of the great people who work with me here at American Native Plants.
---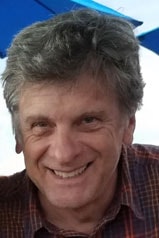 Mike McConnell
Co-Owner / President
My road to native plants started 2 hours away from our present day Maryland nursery, in the pines of southern New Jersey "just" 50+ years ago. We (my Mom, sister and I) lived in an 1890's shingle-sided house in a nearly deserted hamlet called White's Bog. All around us were cranberry bogs, woods and fields. The woods croaked with a million amphibious voices, migrating birds flocked in blue fall skies and panzer-shelled snappers glared at us from the sandy roadsides. Squirrels and raccoons nested in mysterious, beckoning, ramshackle buildings. It was a paradise for kids to explore, even if my Mom, who had almost no chance for adult conversations, remembers the place less fondly.
It only lasted a year or so before my Dad came back from his military assignment and we moved to more urban settings. The connection to nature has endured for me and looking back explains many subsequent events and choices.
As for White's Bog? It is a state park now. It is dedicated to a largely forgotten 19th century horticulturist, Elizabeth White, who cultivated the native blueberry, behind the house next door to our old place.
---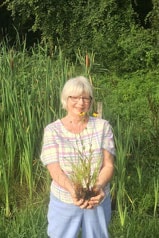 Sherry Trabert
Office Manager
I have had a lifelong interest in the natural world and have completed the Master Gardener and Habitat Steward certifications. After a 30 year career in marketing, logistics and customer service, in 2009, I began a second career at American Native Plants. Promoting native plantings and providing customer service fits with my personal philosophy of bettering the world around me.
---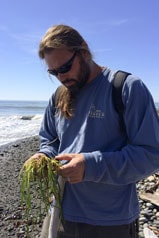 Stefan German
Head Grower / Production Manager
I have been with American Native Plants for 9 years, cultivating quality native plants. I oversee herbaceous and woody section growers and maintain a production database. I am in my 17th year of being involved in native plant cultivation and restoration. Steeped in experience restoring the Chesapeake Bay Region, I have worked with the University of Maryland Eastern Shore, Chesapeake Bay Environmental Center, Alliance for the Chesapeake Bay and others in developing proprietary products to enhance restoration efforts. With every seed sown, my knowledge grows.
---
Join Our Team
American Native Plants is always seeking qualified and skilled people to help out seasonally. If you are interested in joining our team, you can review and apply to our open positions on our Careers page. We look forward to helping you grow with us!