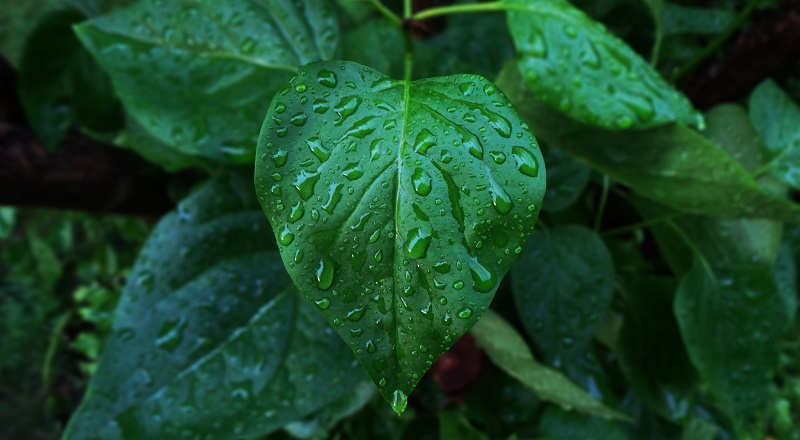 A rain garden is a landscaping practice that is designed to capture rainwater and prevent the release of excess water into municipal water systems. A rain garden can reduce runoff and flooding, as well as filter pollutants that are carried in the runoff. Additionally, rain gardens can create excellent natural habitats for bird and butterfly populations. So why aren't rain gardens more common? It may have to do with a few common rain garden misconceptions that may hide how genuinely beneficial these gardens are. Read on to learn just what a rain garden is, as well as the truth behind each of the most widespread rain garden misconceptions.
What Exactly Is a Rain Garden?
A rain garden consists of native plants, shrubs, perennials, and flowers that are planted in a small depression. This depression is generally formed on a natural slope, which allows rainwater to flow into the garden and be absorbed by the soil and plants before rushing onto the street.
Rain Garden Misconceptions
Standing Water Can Breed Mosquitoes
Rain gardens will not consist of standing water. They are designed to drain in less than 24 to 48 hours, which is not enough time to create a breeding ground for mosquitoes.
Only Plants That Require Wet Conditions Will Thrive
A rain garden is actually dry most of the time, so a variety of plants that can tolerate a range of conditions can thrive in your rain garden. Plants at the highest point of the garden may never experience standing water, while those on the sides or in the lower part will often experience a mix of wet and dry conditions.
Rain Gardens Will Look Wild and Weedy
Gardens only look bedraggled and weedy when plants grow too tall and drop, too many plant varieties are planted, plants are in indistinct groups, or gardens lack defined edges. If you consult with a gardening expert, you can learn how to use plants in scale with the garden, place taller plants in the middle, maintain edges, and create attractive plant groups to design a beautiful rain garden.
How to Install Your Rain Garden
These rain garden misconceptions may deter people from designing a rain garden for their yard. Once you know the benefits of rain gardens, however, you know that their impact makes an installation worth it. To choose the placement for your rain garden, observe where the water travels on your property. You should position a rain garden near a runoff source, to capture rainwater.
An individual rain garden does its part to help improve your neighborhood and community environment. Rain gardens above all help to enhance the local water quality, and can reduce the amount of pollution reaching local creeks and streams by up to 30%.
VISIT AMERICAN NATIVE PLANTS
Whether you're looking to build a rain garden or beautify your property, American Native Plants can provide you with the right plants for the job. With an inventory of over 400,000 native trees, native shrubs, and herbaceous plants, consider American Native Plants, your one-stop shop for wholesale native plant needs.
Our nursery, conveniently located in Middle River, Maryland, is open year-round to accommodate your native plant needs. We are continually updating and increasing our inventory to meet the demands of our customers.
Peruse our catalog, give us a call, and follow us on Facebook and Twitter!