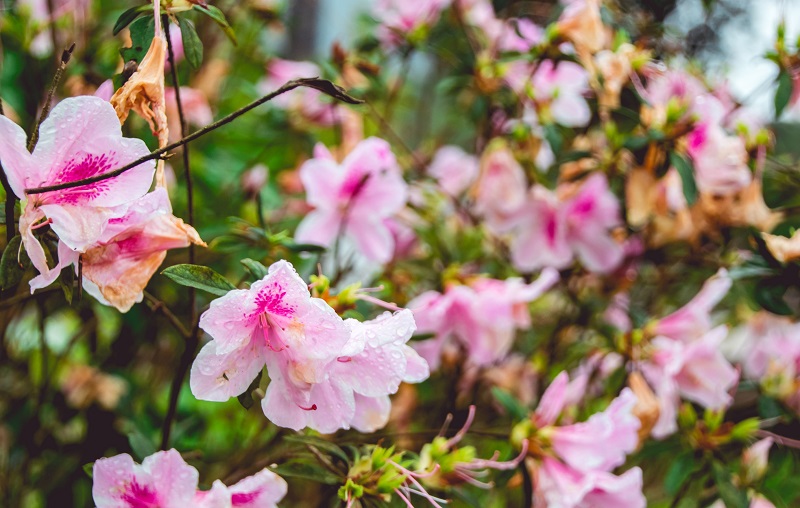 If you are considering starting your home garden, you may have heard about native plants. American Native Plants and our nursery in Middle River may have even been recommended to you! But what exactly does it mean to garden with native plants? And how do you even begin to determine which native plants are best for your location? The answers to these questions may be more straightforward than you think. Read our guide below to the basic facts of native plant gardening. 
What Are Native Plants?
Simply put, native plants are plants that evolved in the area. Native plants were growing in an area before humans started to bring in outside plants to grow and farm. Native plants are unique because they adapted to the local climate and cultural conditions of an area and became a component of that ecosystem. 
What is a Native Area?
Native plants can be native to very specific, and also diverse areas. For instance, plants may be native to only some sections of North America. Additionally, a tree such as the Eastern Redbud is native to both Georgia and New York, which have very different climates. However, the trees growing in each climate are adapted to those specific conditions. 
Why Should I Start Native Plant Gardening? 
It's Less Demanding
There are many reasons to explore native plant gardening. First, these plants require less work and resources. Because native plants have spent centuries adapting to your location's growing conditions, they won't need much for supplemental fertilizer, spraying, and winter mulching. 
Native Plants Help Local Wildlife
Native plant gardening benefits local wildlife as birds and butterflies often have an established relationship with native plants. Wildlife may depend on the plants for food, shelter, and nesting, so by gardening them, you are also helping to keep these bird or butterfly populations intact. 
Native Plants Are Classic
Native plants can be quite beautiful, without even much help and provide a classic, appealing look for any garden. 
How Local Do My Native Plants Need to Be?
The more local your native plants are, the better success you will have with your garden. However, do not stress if you can't quite figure out the best native plants initially. Start native plant gardening with a handful of plants native to your county or state and build up your garden from there. 
Where Can I Find Native Plants to My Area?
American Native Plants can answer all of your native plant gardening questions. Our nursery is located in Middle River and contains native plants for purchase, as well as gardening tips from our expert staff. We also serve 26 different states east of the Mississippi. No matter where you buy your native plants, choose a reputable source to ensure that you are getting the correct plant, and not contributing to the illegal harvesting of endangered species. 
VISIT AMERICAN NATIVE PLANTS
Whether you're looking to build a rain garden or beautify your property, American Native Plants can provide you with the right plants for the job. With an inventory of over 400,000 native trees, native shrubs, and herbaceous plants, consider American Native Plants, your one-stop shop for wholesale native plant needs.
Our nursery, conveniently located in Middle River, Maryland, is open year-round to accommodate your native plant needs. We are continually updating and increasing our inventory to meet the demands of our customers.
Peruse our catalog, give us a call, and follow us on Facebook and Twitter!